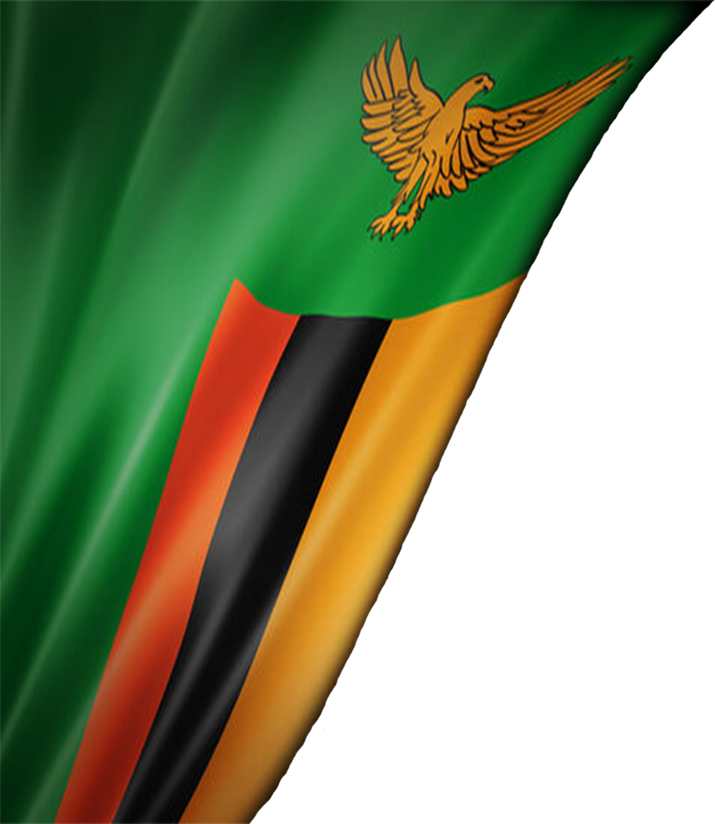 ZAMBIA KNEELS REPENTANCE and PRAYER Event for the LORD
FROM:
Friday October 28th - Sunday November 6th, 2022!!!
Apostle Memory from Zambia together with Prophet Vincent & Apostle Felix have also put together a time for ZAMBIA KNEELS and also invited the Malawi Kneels team, to join them for a time of Prayer and Repentance for Zambia - believing in God's Solution as per 2 Chron 7:14...
2Chron 7:13-15 If I shut up heaven that there be no rain, or if I command the locusts to devour the land, or if I send pestilence among my people;
If my people, which are called by my name, shall humble themselves, and pray, and seek my face, and turn from their wicked ways; then will I hear from heaven, and will forgive their sin, and will heal their land.
Now mine eyes shall be open, and mine ears attent unto the prayer that is made in this place.
NOTE: On October 28th, 2022 - they will be in Lusaka for a 1 night service starting at 7pm.
And then From Monday October 31st to Sunday November 6th,2022 they will be in Chingola. We will post the Program below closer to the time for that week of Prayers & Repentance.
Also: Please refer below for the Main Prayer Points for Zambia...
Thus, please join Apostle Memory and her team during this time of Prayer and Repentance for Zambia, and if you can, come and visit them on the day, praying with them, and Repenting for Zambia and the Rest of Africa, for God to Heal the land as well as the Continent of Africa !!
MAY GOD HEAL ZAMBIA & AFRICA !!
REPENTANCE & PRAYER POINTS FOR ZAMBIA
First REPENT for yourself, then for ZAMBIA and then for the Rest of Africa - that many will heed the move of the Holy Spirit and confess that:
We have not always placed the Living God FIRST in our lives
We have not fully protected the most vulnerable, including children in the womb
We have created idols, including pride in ourselves, our agendas, our families, our financial status
We have sanctioned sexual perversions, instead of seeing them in His eyes as sinful and capable of being removed by the Holy Spirit
We have failed to follow His destiny for the citizens of our Nation to act as His city set on a hill, a light to the world.
Then PRAY for ZAMBIA:
Pray that having confessed these personal and collective sins, many will also repent so that He will hear from heaven, forgive sins and heal our land.
Pray that intercessors from many nations will join in this Day and in future Days of Repentance, repenting themselves, and then praying as the Holy Spirit directs for Africa and all the Nations
Pray against the Abduction of young girls (human trafficking)
Pray against Road accidents - and for the protection for everyone traveling to these events, from Zambia, as well as Malawi, and possibly even Kenya and Tanzania might still join in.
Also please pray specifically for Apostle Memory Phiri who is leading this initiative: for Protection from the enemy, and for Wisdom, and Spiritual strength in her inner man and Godly wisdom to lead her team, and for her to hear the Voice of God in her life leading up to these events. As she will also be travelling back to Zambia from Tanzania where she has been ministering these past few days.
And also pray for the Financial Budget for these events, that every expense will be covered, and that they will be able to spread the news via the television and other News Media as well..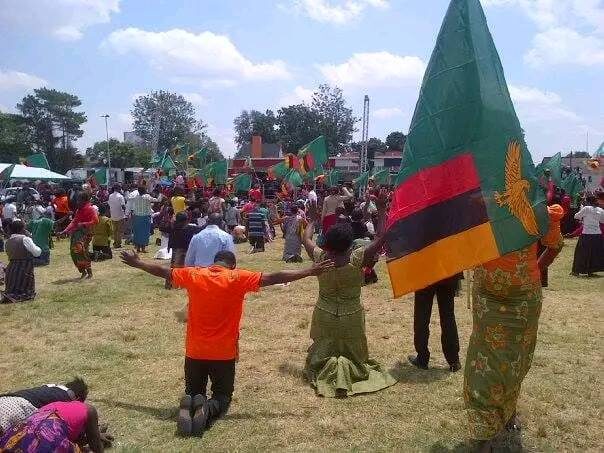 Zambia Kneels has already Started in Lusaka last week - More than 1 Week ahead of the Planned events!!!
The People's hearts are hungry for the things of God - they want to see their country change, and is so ready to receive Him !!!
Please consider Making a Donation for Zambia Kneels
And as our Blessing and Thanks to you for any donation, we will send you our current E-Book "AMERICA KNEELS - A GOD SOLUTION"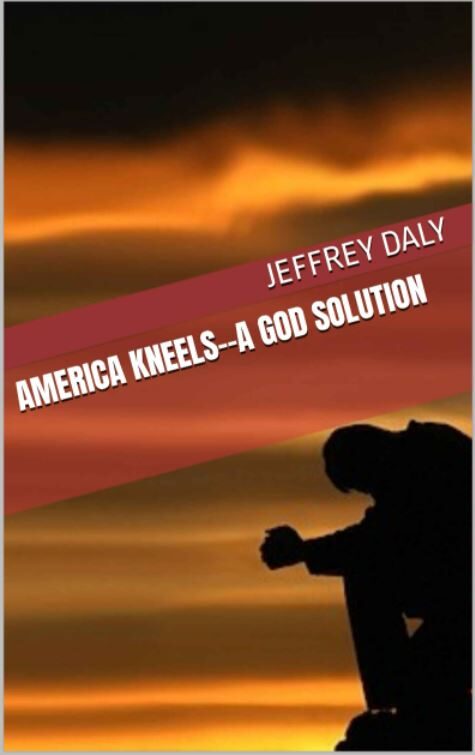 Photos and Feedback after the ZAMBIA Kneels Crusade
Zambia Kneels, has started with great success on Friday evening October 28th, with an All Night of Prayers and Repentance and lots of Worship and Excitement.
And a number of Youth have joined in the celebrations, prayers and Repentance on Friday night !!
Then they continued on Sunday morning with a Powerful service led by Bishops Edward & Sylvester from Malawi - who arrived on Thursday evening from Malawi, joining in the Zambia Kneels events...
Unfortunately the team couldn't go through to Chingola, as originally planned, but have made new arrangements to stay in Lusaka, and to continue with the times of Prayer, and Repentance, for Zambia, and the rest of Africa...
2 People thus far have come forward during separate occasions, after the crusade night, to come and kneel and repent, and commit their lives to the Lord.
But that's not all, a number of people have been healed, Marriages have been prayed for and been restored, the youths keep coming and joining in, and overall it has been a great time of surrendering and seeking God's face for Zambia...
The crusade is not over yet - you can still join in this week-end till Sunday November 6th, to come and pray for Zambia, Repenting and interceding for God to bring Healing and Restoration to the land !
Below are some photos from the events thus far.
Please also visit the FB Pages of Bishop Edward, and Apostle Memory for more photos & live videos from these events.